Uber Access is an online, self service access control bureau. Our platform has been purpose built with the user experience as the primary focus. Using Uber Access feels intuitive, with a very straightforward procedure for granting access to the doors on your site. We believe that access control should be simple and reliable, and that's why we developed Uber Access. It's access to the power of simple!
Uber Access is great for many applications. Here are a few which are particularly suited to the platform;
Areas with frequent visitors
Sites where access control is administrated by multiple staff
Areas where pre scheduled access is required
Remote or unmanned properties
When supervision is required outside working hours
Sites with no IT infrastructure
Estates which require proactive monitoring
Organisations using contract labour
For any access control application, Uber Access is an essential tool to have.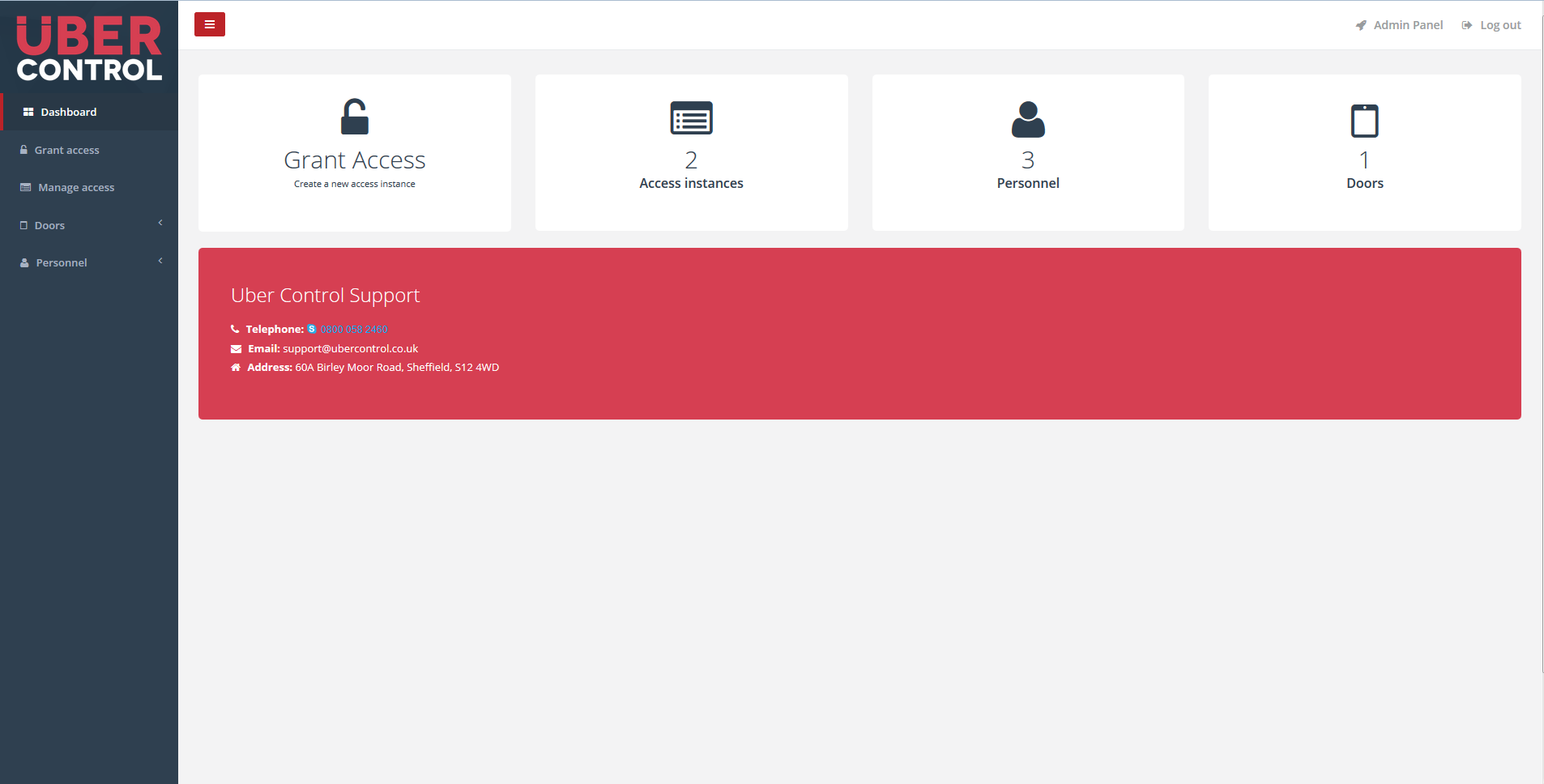 Using the Uber Access platform you can simply add and remove personnel, grant access and review event logs. There is no need for complicated installation of resource hungry software, the database and interface are hosted at our secure, high availability data centre. The platform is securely accessed via any internet browser on any device from anywhere you need to be.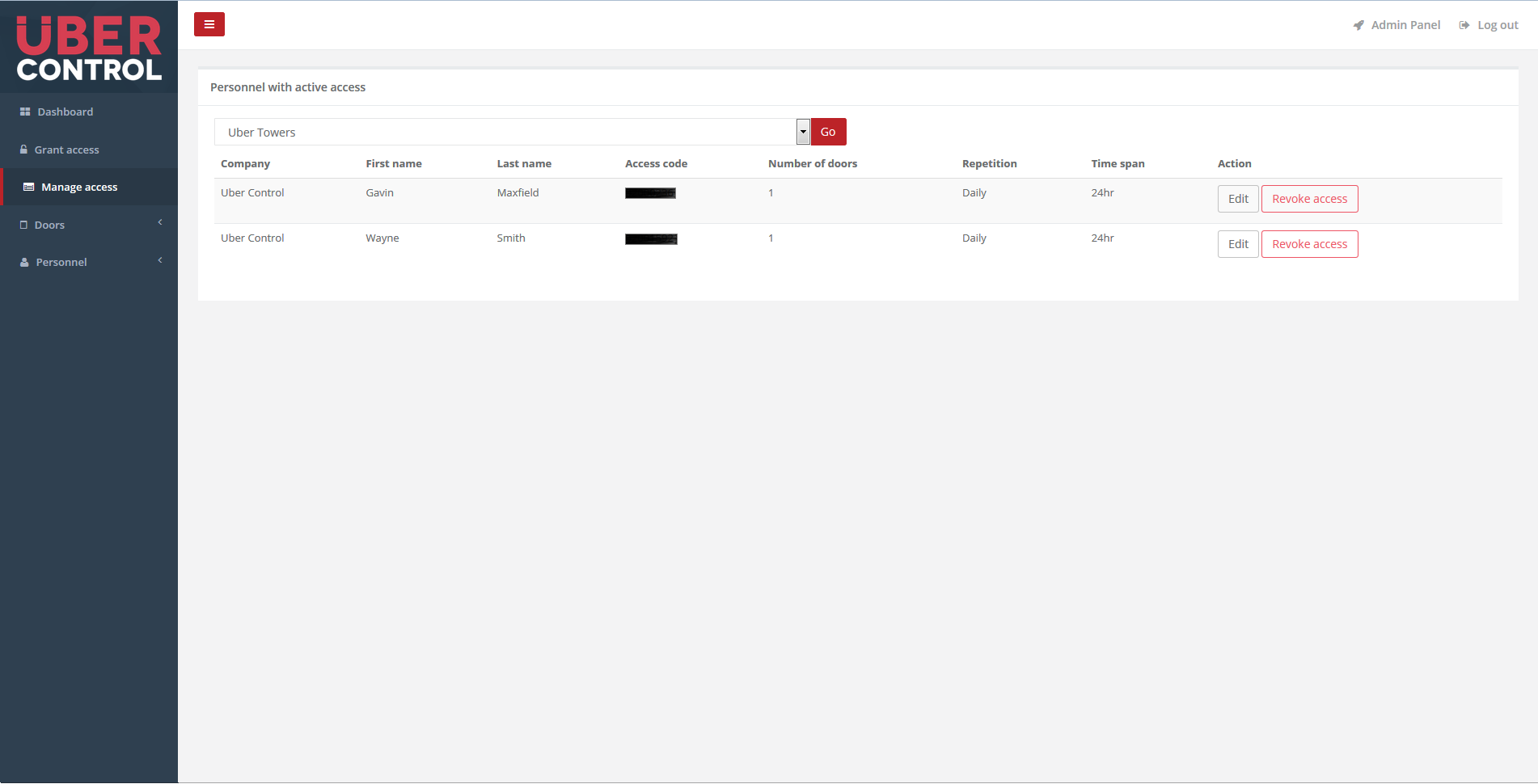 Uber Access is bringing access control up to date with other technology areas and giving users an interface which feels intuitively familiar. We are proud to be technology leaders and are pleased to be giving our customers the very best access control experience.
We now have a demonstration site available for those who would like to explore the functions of Uber Access further. If you are interested in testing out the demo site please use our
Contact
page to request a user account.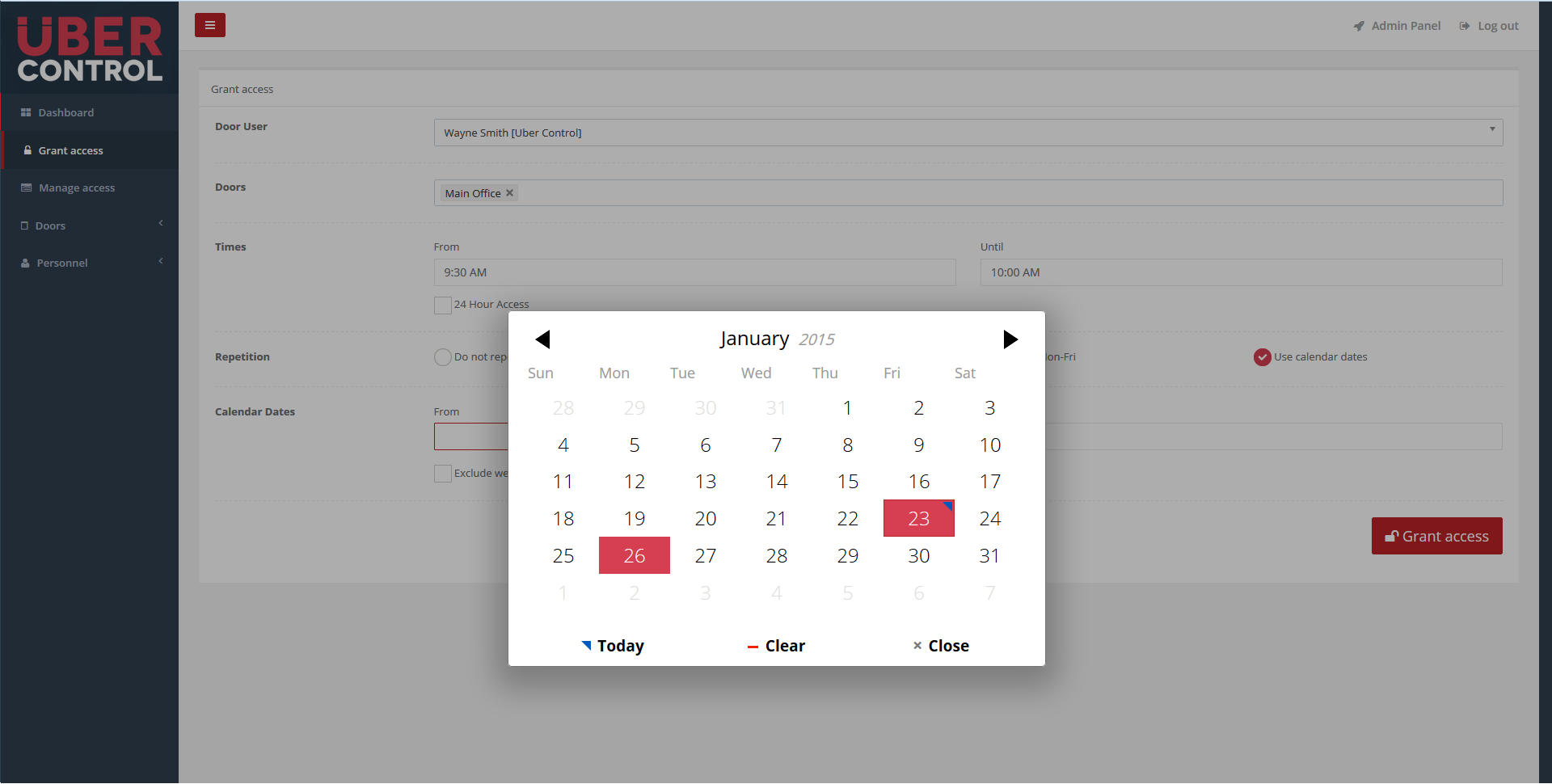 Click here to download the
Uber Access Specification.pdf